OUR STORY
Crown & Bull is a modern American restaurant in downtown Dunedin. The Owner, Dion Falzon, with collaboration from his chef, brother Christopher Falzon, and lifelong friend and industry veteran Michael Palazollo, they are updating and reinventing this legendary Dunedin landmark which has been in existence for 29 years.
Crown & Bull delivers a cool, unique experience to guests. An updated menu of Florida grass fed steaks, locally inspired seafood dishes, craft cocktails and beers, and an extensive wine list are accompanied by genuine hospitality.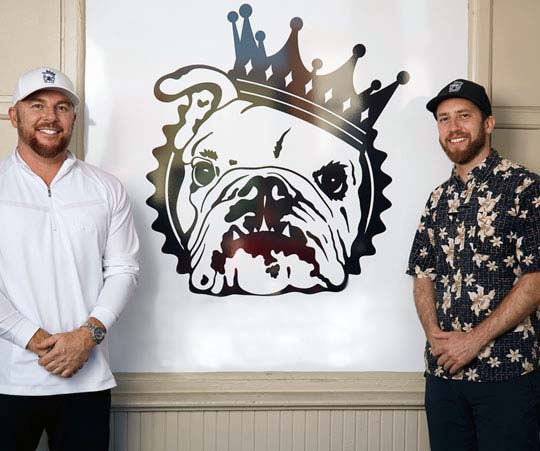 Since June of 2017, Crown & Bull has undergone a complete renovation. The location is inspired by the energy of the unique city of Dunedin, Florida. The interior and exterior have been upgraded and we have also added an outdoor patio area that includes fire pits, state of the art lighting and music with every element carefully curated with careful attention to detail.
We are known for our incredible breakfast and brunch, but Crown & Bull is much more than breakfast. Crown & Bull is an extraordinary dining/bar destination. Our menu features modern American dishes using local ingredients. We have daily specials that compliment seasonal items as well.
We feature the area's best live music seven days a week. After your meal, hang out and listen to our great artists and dance the night away as our weekend DJs keep the fun times going late into the night!
Falzon Management Corp. is striving to reduce the impact our business has on our environment through eco-friendly practices. We respect and understand our social obligations in our community to ensure Dunedin stays the beautiful outdoor beach community it is today. We now use eco-friendly to-go boxes, we recycle all our cardboard and are in the process of eliminating plastic straws from our daily use. Our goal is to be the pioneers of the green movement in downtown Dunedin.
Cheers,
Crown & Bull Family